Thailand  While just recently the country enacted tougher restrictions on where you can and can't go within the confines of the country itself, Thailand is still permitting world travel, and remains one of the most sought after locations for photo opportunities amongst a vast collection of visual artists. Enjoy the wonders of the forest with an elephant tour, or take a day to relax and capture the amber glow of the sunset. Either way, photo-seekers look no further!      Ivory Coast   More than some of the finest uniforms international football has to offer, Cote d'Ivoire (Ivory Coast) presents ample...
---
• foam • protection • The T Case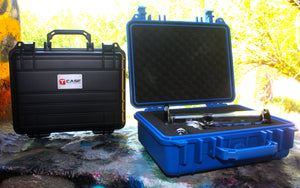 We've all been there. That feeling you get in the pit of your stomach when thinking about your favorite bong possibly shattering if it were ever to leave its safe resting place. GASP! Just the thought of your precious water pipe broken into pieces might make you need to smoke more to curb the anxiety. But realistically, taking your bong to the beach and smoking a bowl while listening to the waves crash is 100% doable. You just need the proper travel case for your glass. That's where T Case comes in.  There's a plethora of styles of travel cases available for glass, guns,...
---
• size
The Perfect Pit: Finding the Right Size T Case So you have your precious valuables in hand and you're ready to get a T Case for the best (and most fashionable) protection at the absolute best value.  What's next?  Picking the correct size T Case is fundamental to getting the most out of your purchase, and in general it's always better to have a little extra room then it is to have a perfect fit.  We're here to walk you through determining how to size your object and to help you find the T Case you need to suit your...
---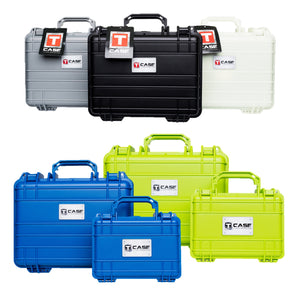 Stay Dry: The T Case as a High Quality Water Proof Storage Box The T Case is more than just dust proof, dent resistant, shatter resistant and essentially indestructible; it is air tight and water proof as well!  It is durable, strong and able to withstand some of the most extreme conditions.  Having a T Case is essential to making sure your valuable equipment is not only secure and protected, but easily transported, and very importantly, dry SGS RATINGS Depth ... 3FT-15FT Pressure ... 8,000-11,000 LB/FT Drop Test ... 6.55FT Handle ... 450-600 LB/FT Temperature ... -4 Deg. F - 176 Deg....
---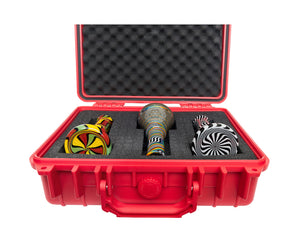 How to Pluck Your Foam - Securing Your Valuables in a Gun Case So you have your brand new T Case in hand!  Now what?  You have to decide what you're going to keep safe with it!  We've compiled this guide of tips, tricks and steps to take to make sure you get the most out of your T Case! Let's Start with the "Do's" Identity the foam you want to pluck.  Each T Case has an eggshell foam lining on the top and bottom, and most have 1-2 layers of pre-cut cubed foam – this is the foam you'll...